Cycling is fun, which in time becomes more modern and country.

The history of the bicycle lies back in 3000 BC in ancient Egypt, where an image of a bicycle was found, carved in the stone. When man created the wheel he started thinking of how to use it to move. Two wheel vehicles have been known since Roman times when they were used as a rickshaw with toothed gears…

The advantage of cycling is that you socialize more, it is good for your health, oil prices do not interest you, you keep the air clean; more and more people are rediscovering riding bikes, including single speed bikes. After the boom of the BMX and choppers came the so-called fixie.

Fixed wheels have became an icon of urban chic nowadays.
They are simple and elegant with clean lines and beauty, which springs from the certain complexity in their individual assembly for continuous pedaling. Are they a bike without gears? The transmission of the movement from the pedals to the rear wheel is direct and always active, the pedals rotate with the rear wheel.
Fixies require a different kind of approach. In fact, dropping down could be hard work. Fixed Gear bikes are very long topic and we have them in all sorts of weird and design options. Years ago, GQ magazine made a special photoshoot with fixed.
A special video was captured of how we can make music, while we are constructing our fixie. 
Single speed enthusiasts from Sofia and the country can find information and advice at the special Facebook page.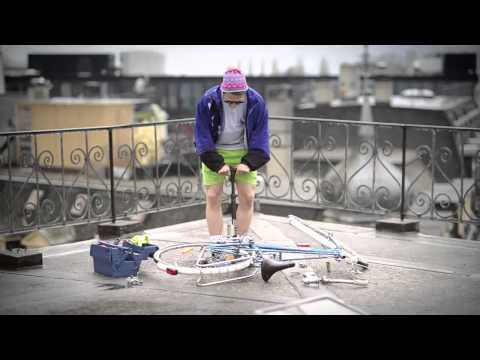 Read more on Bulgaria's blog