"Red is the color of love and love is the most powerful force in the universe".
In 2006, Mario Galla was "discovered" in Hamburg. Since then he has worked as a model and has walked the runways all over the world. In particular, in a fashion show during a Fashion Week in Berlin, Mario walked the catwalk wearing shorts. He has an artificial leg.
Obviously, the fact attracted a lot of media attention and Mario was invited to write his autobiography. "Mit einem Bein im Modelbusiness" ("With one foot in the modeling business") received rave reviews worldwide and denotes an exceptional sense of humor.
Mario, like the rest of our Benetton ambassadors, is involved in social causes, from raising funds for children in impoverished circumstances to organizing workshops to enable those same children build a better future. Because where you are born does not determine your destiny. Mario did not lose his leg in an accident or something, he was born with one leg much shorter than normal.
Mario gave us some advice: Keep moving, be curious about things, let yourself be influenced by others. Staying in one place is like death.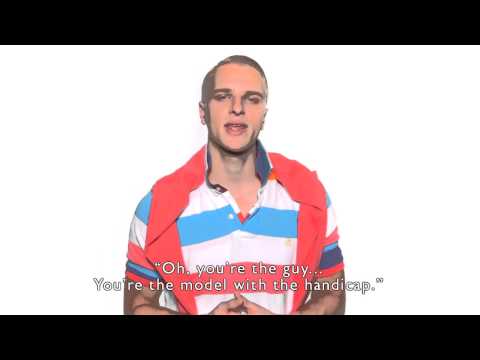 Read more on Central-America's blog