Moscow in the summer is full of open-air parties and presentations.
Most recently, for example, in the "Hermitage" garden the awards for young filmmakers were held. This event was timed with a concert by British singer Mathangi Arulpragasam, better known by the alias M.I.A. 
Surprisingly, the singer has quite a lot of Russian fans.
Although her music is ragged and eclectic, this approach is creating works that are becoming a fashionable trend. The singer has released two albums Arular (2005) and Kala (2007). In addition, she co-produced Madonna's last album.
However M.I.A. is well-known not only for her creativity but her active political activisim, but in the summer you do not want to think about serious things! Let's relax and enjoy the sunny days, which in Russia are so few.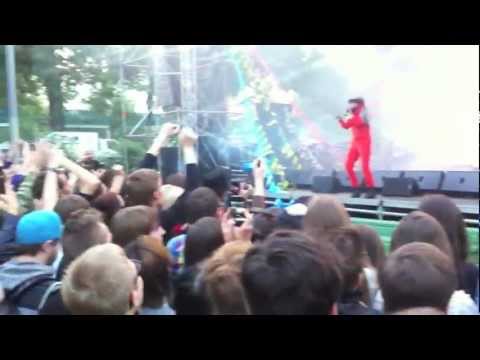 Read more on Russia's blog