There is currently an interesting exhibition dedicated to the designer Hussein Chalayan, "Recit de mode" at the Musée des Arts Décoratifs. Between fashion, architecture and design, Hussein Chalayan has been designing since he was twenty with a conceptual and experimental approach. His work also includes, sculpture, furniture, video and cinema's FX.
This exhibition, over two floors, is full of works realized by Chalayan. The first floor highlights questions such as cultural, political, religious, geographical and technological restrictions. The second floor contemplates collections close to concepts such as movement, the body, velocity, time and space.
During this exhibition, I enjoyed a fashion show of Chalayan from 2007 called One Hundred and Eleven. When I got home, I looked for a video of it because there was a very special phenomenon. The dresses move themselves, it's really awesome! I finally discovered that it was a concept developed by the designer: "Morphing". So let's discover this avant-garde concept together!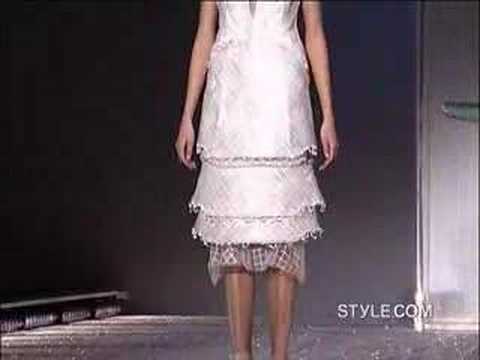 Read more on France's Blog