She is 19 years old and is one of the top models of the moment. Her hallmark is her beautiful pink hair, the exact shade of cotton candy. Her name is Charlotte Free and she is a sensation on the internet.
When she participates in fashion shows in it is impossible not to notice "her time": when she appears on the catwalk there´s no doubt about who she is. In the colorfurl world of United Colors of Benetton she is the color pink.
Charlotte is very active on the internet, she has her own tumblr, Moonchild, whose presentation says: my image and certain aspects of my personality can be public, but that does not give anyone the right to form an opinion about me. Charlotte does with this a call to freedom. In this tumblr you will find images of what inspires or interests her.
"I am inspired by people who have followed their dreams and never have committed what they are, or changed what they are. The people who simply are comfortable with what they are.
I have always believed in freedom. Do whatever you want, do not listen to anyone else."
Charlotte Free is one of our nine ambassadors for spring-summer. And like her can you tell us, how colors inspire you?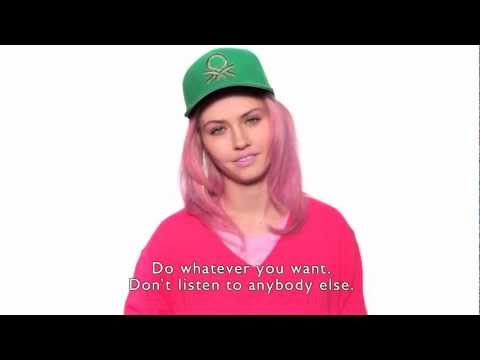 Post by Ángeles, read more on México's blog