I must confess I'm a little obsessed with technology, and every time something new comes out I can't help but be amazed with how fast we go. At this rate we'll end up like the movie Wall-E, where the robots did everything for humans. Yes, it may sound unrealistic, but considering how fast the arrival of the internet has completely changed the world, it's not a surprise that the virtual age is coming up… now!
Just when we thought everything could be done online, some major brand are thinking how to be closer to their customers, by "letting the store come to the people". Thus, in South Korea (and in Chile as well) we've started to see virtual supermarkets in subway stations.
It works with everyone's smartphones, and you just have to shop by scanning the QR codes on the products you want to add to your cart, and the payment will depend on each company. Then everything will be conveniently delivered to your home.
Can you imagine how far this can go? We could be trying on clothes just pushing a button. Oh wait… I think that's already possible!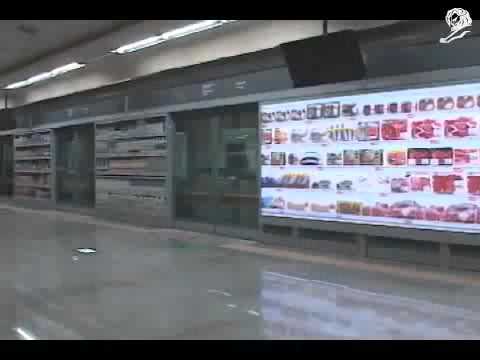 Read more on Chile's Blog