Welcome to the Social Network era!
Day after day, in an incredibly smooth way, social networks evolved, gained more and more followers, grew into an influential media and, simply put, changed our way of life: it feels natural to chat with our friends instead of calling them, to post pictures of everything we eat, buy or wear and, obviously, to constantly update our status messages on Facebook and Twitter.
Yet, even if nowadays our life is so definitely 'social', I would have never expected to see a dress made of tweets! Nicole Scherzinger, the ex Pussycat Dolls and X-Factor UK judge, wore such a dress leaving me speechless: it was made of LED lights that projected all over her body the tweets sent to her account.
And so twitter took over our life and is now attacking our closet… but really, would you dare to wear a dress showing everybody your tweets?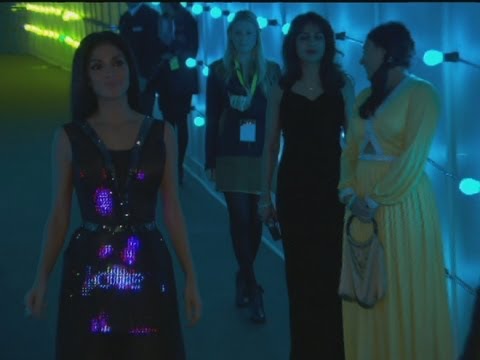 Read more on Italy's blog