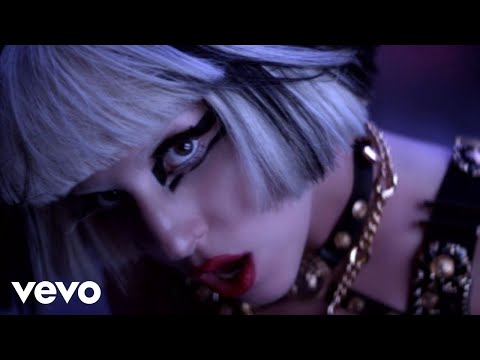 De officiële video voor Lady Gaga's The Edge of Glory is uit!
Hoofdingrediënten voor de clip zijn een leren stoeipakje,extreme make-up, een zwart-wit kapsel en saxofonist Clarence Clemons. La Gaga heeft het qua dansen tamelijk rustig gehouden voor The Edge of Glory. Er zijn geen back-up dansers gebruikt, in de clip is alleen Lady Gaga te zien die op firestairs en de straat van New York er op los danst.
Natuurlijk zien we in de video wel weer de uitbundige fashiontaste van Miss Gaga naar voren komen. Een leren stoeipakje bezaaid met gouden studs, gouden kettingen, visnetpanty's en een erg fout bruin/wit gestreept overhemd. You name it, she wears it!
The Edge of Glory is het laatste project geweest waar de legandarische saxofonist Clarence Clemons aan heeft meegewerkt, op 12 juni 2011 overleed hij na een kort ziekte bed aan een beroerte.  Hiermee verliest de muziekwereld een icoon, maar maakt het The Edge of Glory extra speciaal.
Persoonlijk ben ik erg enthousiast over de clip en het nummer The Edge of Glory! Ik ben benieuwd wat  jullie ervan vinden?