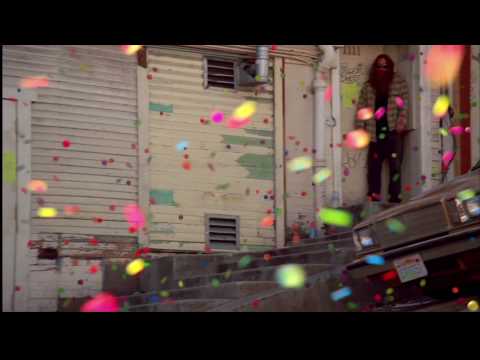 Like Benetton and myself, we are fans of colour.  Colour associate the way we live and see, in spectral colour, in black and white or in total darkness.  Colour also affects the way we touch, think, smell, taste and emotion. We can use colour to envision a different future and making a difference.
I would like you to take a moment and watch this delightful short film by Sony Bravia, 170,000 of multicoloured balls being dropped down the steep hills on Filbert and Leavenworth streets in San Francisco.  Slow motion shots of bouncy balls, some rolling down the streets accompany the soothing music of acoustic guitar provided by the Swedish singer José González.  This very much loved tv advert was released in the autumn of 2005, it was a sort of magic that left us touched, a short moment in self reflection and endearment, it was a lovely memorable 2 and a half minutes.
(Behind the scenes images via Flickr.com)
Just imagine, wouldn't it be great if the tv advert were viewed in 3D?

Do you have a memorable moment that associate with colour?  If you have, please tell us.
Kit Lee, Style Slicker